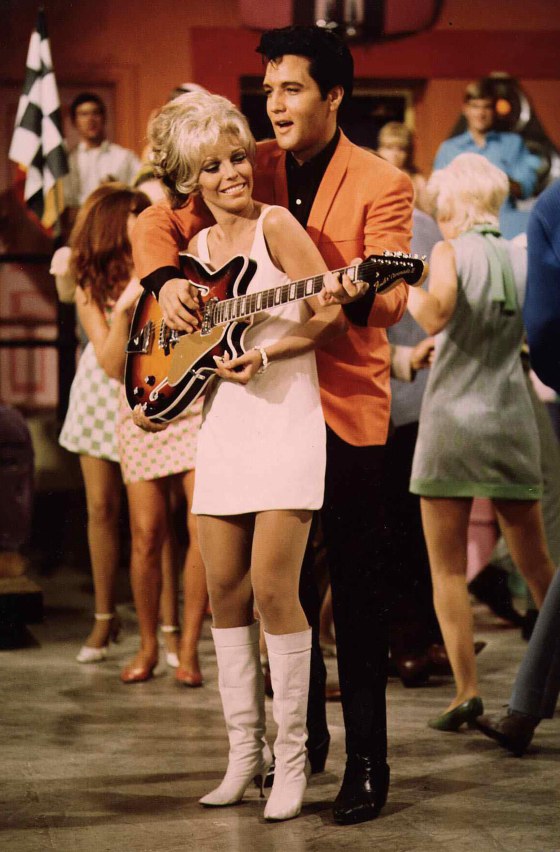 It was January 8, and Nancy Sinatra wished the king of rock and roll a heartfelt 88th birthday. She also said that she wished the king was here to celebrate his birthday with them.
Back then, in the swinging 60s, Elvis Presley and Nancy Sinatra were rumoured to be in a torrid love affair that would unarguably make them the celebrity power couple of Hollywood.
Both stars denied their brewing romance, though their chemistry was sensuous in either setting, be it a social milieu or a work project. This included the one film they starred in together, Speedway (1968). She did profess her friendship with Elvis as she took time out to wish him a happy birthday on Twitter.
Nancy Sinatra shared some pictures of Elvis and her in a very fun-loving pose that had her exclaiming about the fun and camaraderie they shared together. The photo shows Elvis with his hand around Nancy Sinatra's waist while they both are all giggles and mirth personified. She also commented, Oh God, how she missed him.Sinatra first met Elvis when her dad, Frank Sinatra, arranged for her to meet him at the army discharge press conference at McGuire AFB in New Jersey.
Frank Sinatra had sent his then-19-year-old daughter to greet Presley to help build up some publicity for his first post-army TV appearance on The Frank Sinatra Timex Show: Welcome Home Elvis, which aired in May 1960.